See more Show and Tell posts at Kelli's!
We are nearing the end of my Swan collection and I didn't know I had so many until I began photographing them for Show and Tell. I have a few odd balls left, some pictured below.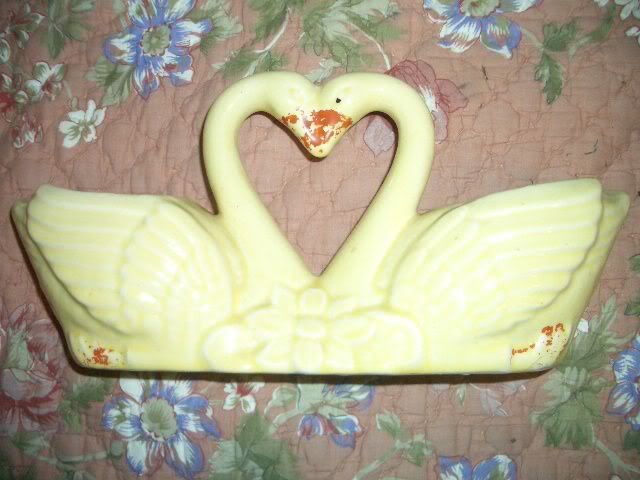 Painted beaks are rubbing off on this McCoy double vase, but I will like them just fine when they are yellow all over! The pair below is interesting, because the one on the right is an older Enesco, when it was still N. S. Co, and the one on the left is newer, made in Japan and was cast with a pieced neck seam. Some minor differences, but obviously a copy.

This little black swan is not marked, but i found a similar one that was marked and the ad read "A wonderful piece of 1940-50's California Pottery. Marked "Roselane 261" on the bottom. Approx 7 3/4" tall x 4" across body"